Website Redesigning & Maintenance
Wondering a way to get rid off from continuous programming changes or may be your website is running smoothly but not attracting visitors to turn them into customers. This means – you need to analyze the situation and hire professional redesigning and maintenance service provider to get back your success where it was. Technology is changing speedily, so your past installed things keep matter for the future.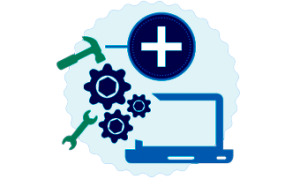 Well, you are not alone in this; all major website faces such type of problems. Therefore, it is necessary for every business website to have redesigning and maintenance service to maintain its identity to drive good amount of deals.Another thing is that redesigning has some advantages such as – your website can equipped with latest marketing trends, improve user engagement, and others. Regular updates help your site to be rank and increase traffic.
We follow five milestones that are good for your websites –
Making out standard and Goals : The best way to get success is think deeply to get exact root of problem. We analyze your website and focus on conversion along with what needs to do and what drop off.
Project the project properly : Make comprehensive blue – print to match your business goals, plans to get success with proven reason.
Restore your work : Build effectively marketing strategies to restore you currently brand awareness activity and other documents.
Content plus design : Assure you with any redesign contain result oriented, high engagement and adaptation.
Watch and update : Install each update to your website users and optimize the process for better out comes.
Eventually, it is all about the latest technologies, so there are many ways through which you can enhance the presence of a website. Our motive is to make your website compatible without missing latest trends.