Sales And Stock Management
Sales and stock management is an Integrated Solution for complete Inventory Control for medium to very large-scale organizations it is ideal for Institutions / Companies / Small business / Manufacturers / Traders etc.
---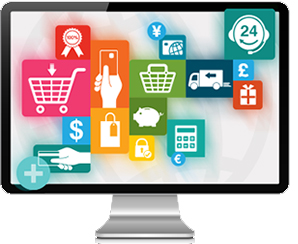 From the most rudimentary to the most sophisticated inventory tracking, online inventory management systems are vital tools in tracking the optimum level of the in-and-out flow of goods within a company. Inventories are often the largest asset for a company and a precise inventory management system is often needed to take into account the sales, orders and the need for replenishments, ensure that goods are always stocked to an optimum level to meet customer demands.
Online inventory management systems offer your business the flexibility of managing your products in single or multiple locations, issue invoices, purchase or sales orders and share your business information with your partners, vendors, suppliers or clients on a fully web-based, multi-user environment.
In e-commerce, manually updating every single alteration in your inventory will make you want to pull your hair out and bite off your nails. An inventory software system ought to be a prerequisite for e-commerce since it eliminates all the unnecessary time spent on manually updating inventory and sales, allowing for a more efficient automation of the process. A rigorous system eliminates the dreary man-hours and extra costs.