SMS marketing is a very regular practice among firms to promote their services and product. Companies mail-appealing sms to numbers listed there, allow customers to get advantage. This is a normal practice among rivals since mobile phones began making position and enjoy the contemporaries of marketing leaving back the old traditional strategists. Consequently, SMS marketing services in India began to form and many SMS marketing agencies came up. Webic Studio has suggested their clients many helpful ways to provide SMS marketing.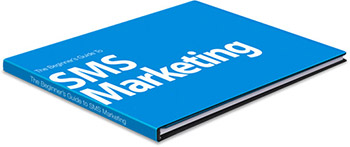 SMS Marketing is a strong marketing method
In this changing world, SMS marketing has marinated its place. The reason behind this success is ever increasing customers. The mobile users in the market are increasing and companies growing their reach. Mix with this technical things are advantages such as One click SMS delivery to clients, real time delivery reports, high response ratio that is helpful for SMS marketing. Customers can use features such as scheduling, repeating messages, managing contacts with unlimited groups and much more.
Advantages of SMS Marketing
Keeping in mind all the benefits, SMS marketing shares its advantages to its clients. The reason why, Webic Studio is popular as a brand because it is always stand up to the need of its customers. We give our customers with a web based login system that can be approached from anywhere in the world. It provides you maximum opportunities. We have details, analysis services and faithfulness programmers running to make sure that our clients associates with us for long time.
As a SMS marketing firm, we offer our customers :
Useful main and sub Keywords.
mVouchers & mCoupons.
Non-stop Auto-responses.
Reviews & set of Data.
Online & actual time service reports.
Lively reply devices.
URL onward.
CRM addition.
Devoted Virtual Mobile Number Hosting.
Managing the line between Marketing and customer Privacy.
Currently, SMS marketing is the wrong side of controversy because of the bother it can create; many mobile users complaining of needless messages. We give our best to get rid of such things by offering our customers with true database & lead creation supporting them to aim exact sections of customers who are actually paying attention in their services or products. There are a number of rule and features that we follow to be the best SMS service provider.