Daily, many people use their mobiles or tablets to get information on the web, do online shopping, chat people, and play online games. This fashion displays no indications of reduction and pressure is rising on customary website owners to create their possessions accessible for visitors on the go.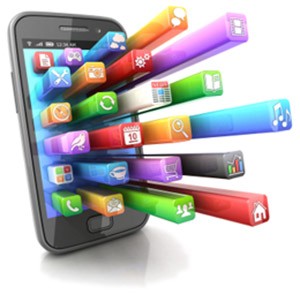 Mobile Site Development
However, with an assortment of mobile devices, which way should you go? Is a mobile application for a certain operating system the perfect option? There is no right answer.
Here at Webic Studio, we will support you put the most efficient solution for your certain mobility needs.
Responsive outline
We advise responsive website outline to those clients who wish the content of their website to show perfectly and consistently on various devices, but do not require modern qualities. We use special programming techniques that assure a webpage automatically involve to the decree of a screen for the right visitors browsing experience – no more trying, rolling and go fast.
Responsive website outline is preferably matched for content websites that do not need serious user communication, assist for offline ability.
Mobile Website Development
For websites that need varieties of visitors interaction and more customized features, we suggest making a devoted mobile website. With move toward, we speak to mobile centric challenges for direction finding, file entry, presence and time to make a faultless experience for mobile users.
If you hope that your visitors to shop items, contact profiles, equipped in informative shapes, or discuss with other visitors through your mobile app, then creating a devoted mobile account is the right answer for you.
Mobile App Development
For the initial mobile visitor's experience we suggest creating a mobile app. Webic studio experts in mobile app development, mobile site development company in India. Locals apps offers modern qualities that are not present with a web-based conclusion like us, device hardware characteristics, modern security, data harmonization, and many more.We are expert with most of main platform containing local Phone Gap, iOS and Android, Appcelerator Titanium, etc.